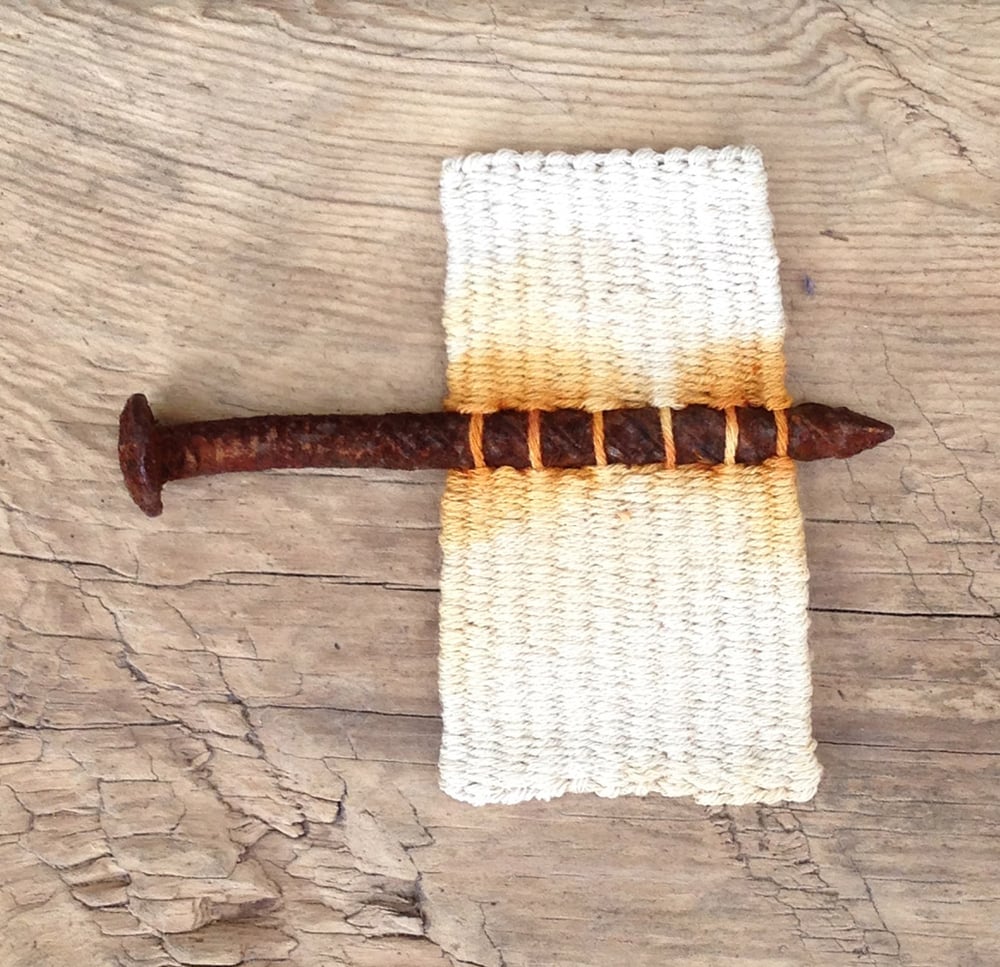 Tide Line #8
£

80.00
---
---
Miniature tapestry weave artwork in cotton incorporating found metal object with rust staining.
The 'Tide Line' Series featured in Alice's 'Tide Marks' project, which toured nationally in 2013-2014. They also showed in 'Language of the Object' at Unit Twelve Gallery, Staffordshire (2015) and 'Weave' at Craft in the Bay, Cardiff (2016).
Tide Line #8 measures 8 cm x 7 cm.